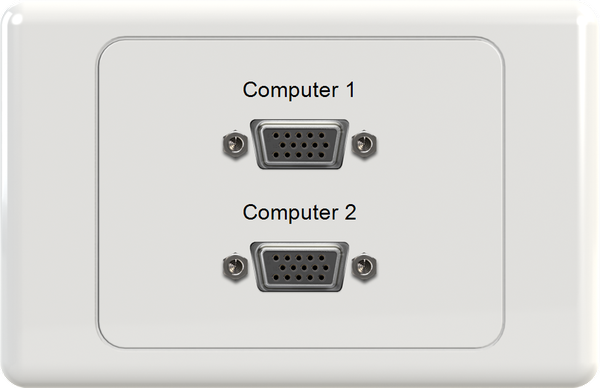 Buy over 1.00 for $28.55 (EACH) (Inc GST)
Buy over 2.00 for $28.54 (EACH) (Inc GST)
Buy over 3.00 for $27.04 (EACH) (Inc GST)
Buy over 9.00 for $24.03 (EACH) (Inc GST)
Buy over 19.00 for $22.53 (EACH) (Inc GST)
$

35.54

Inc Per Unit
SAVE

0

%
Change to Ex GST pricing
Clipsal 2000 White Horizontal Wall Plate [With Text]
2 x VGA Cable Female to Female [Computer 1/Computer 2]
---
All of our VGA wall plates use a quality female to female VGA connection that allows the user to securely attach a VGA cable to the front and back of each plate. These female to female through connections make installation a breeze,saving both time and money. Our connections eliminate the tedious need to solder thus significantly reducing any faults and creating a hassle free connection.
New Shopping List Name:
Shopping List Description:

There are 0 deal(s) currently available.