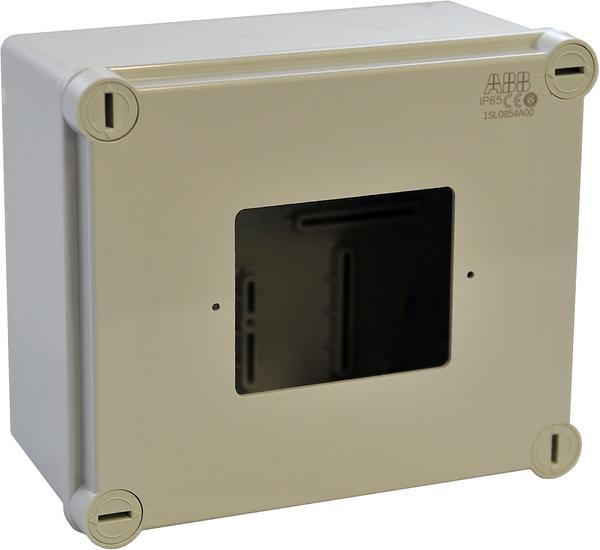 ABB - LE00854 Wall Plate Mounting Enclosure
$

27.61

Inc Per Unit
SAVE

0

%
Change to Ex GST pricing
Light Grey ABS Enclosure with single wall plate cutout
Internal dimensions 160L x 135W x 77D (mm)
---
Suitable for wall mounting a single plate to a wall that requires cables to be run externally. The rugged thermoplastic enclosure can easily be modified to route cables through the side or back of the box. (Hole saw of an appropriate size required)

The screw mounting points are centred at a distance of 84mm that line up with a standard wall plate pattern. A standard Gyprock C-Clip can also be used to attach a plate to the box using the standard screws that come with a typical Clipsal or PDL plate.
New Shopping List Name:
Shopping List Description:

There are 0 deal(s) currently available.